We are thrilled to announce that Howell Jones has been shortlisted at the LawNet Awards 2023 in three categories:
Learning & Development
Team of the Year (Individual Law – Private Client)
Firm of the Year – less than £6m turnover
We are extremely proud that we have been shortlisted in the Learning & Development category. The people in our firm are what make us who we are. The judges highlighted our approach as to what makes a great lawyer and the fact that we embrace, encourage and support different routes to the law, regardless of academic preference and previous experience, and not just through the traditional education options.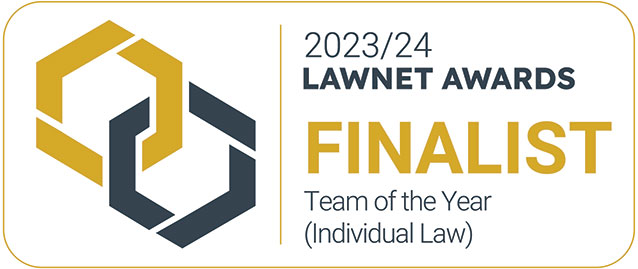 Our Private Client Team has also been shortlisted for Team of the Year (Individual Law). The Private Client team has a reputation for experience, approachability and compassion. Our dedicated and skilled team deals with highly complex and high-value work but does so in a way which retains our personal and sensitive approach, prioritising client care. Our submission also highlighted the fact that the firm and our lawyers have many accreditations specific to private client practice, including STEP, SFE (Solicitors for the Elderly) and ACTAPS.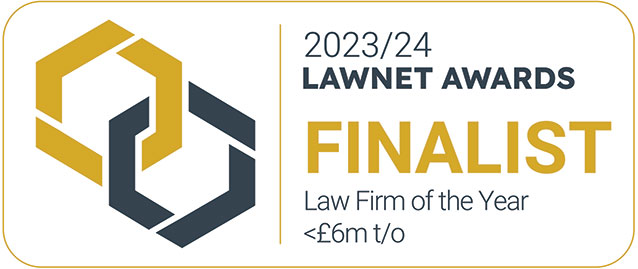 Finally, we have been shortlisted for Firm of the Year – less than £6m turnover. The judges for this category recognised our commitment to trying to get basics right which has seen our firm go from strength to strength since 2018, despite the challenges of COVID. The judges saw our commitment to focus on doing the important things well – investing in our people and delivering exceptional client care. We are incredibly proud of this and of everyone within our firm that makes our firm what it is today.
The winners will be announced at the LawNet Annual Conference and Awards on 10 November 2023 at The Celtic Manor Resort, Newport.
Simon Carter, Managing Partner, commented "It is a huge honour to be shortlisted for these awards. Since my partners and I took ownership of the firm just over 5 years ago, we knew we wanted to do things differently and to be recognised as legal advice leaders in our region as well as a firm that values and invests in its people. To be shortlisted for these awards is an outstanding achievement and testament to our vision to grow and develop lawyers who are not just technically brilliant, but have excellent client care skills and a long and happy career in the law."