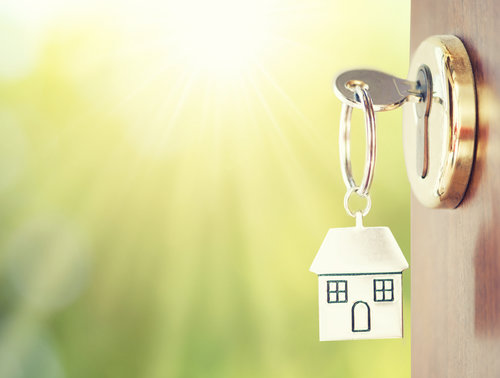 While buying a new home is an exciting time in your life, it may bring about some anxiety for you. There's a lot to think about and tasks to complete when considering the entire process from start to finish. Put your mind at ease by understanding precisely the amount of time it's likely to take before you have the keys to your new home and can call it your own.
The following information will outline the estimated duration for each stage of the conveyancing process so that you can plan from a personal and financial standpoint.
Looking for Your New Home (8-12 Weeks)
While one can make guesses about how long it'll take to find your new home; it truly depends on your personal journey. Finding an ideal property is a process and may take you more time if you have a long list of necessities. It's wise of you to come up with a budget to follow before you start looking for homes. You need to know how much deposit you have and the amount you'll be able to borrow. It may help you to avoid any road bumps later on. On average, you can expect to spend roughly three months of your time looking for your new home.
Putting in an Offer (2 weeks)
Once you find the home of your dreams, you should expect to put in an offer and begin negotiating any conditions. Negotiations are part of the process as you and the seller look out for your own interests and try to get the best deal possible. While it's wonderful if the seller accepts your initial offer, this ideal situation won't always occur. Instead, it may take weeks if not longer for the stages of rejection and making new offers to play out.
Securing A Mortgage (3-5 weeks)
Generally speaking, it takes around 18-40 days to secure money from a mortgage lender. You may be just starting the mortgage process at this stage or have already obtained an Agreement in Principle. You can expect your lender to carry out a mortgage valuation survey after you have completed a full mortgage application. The process will take anywhere from a few days to a few weeks.
Exchanging Contracts (8-12 weeks)
You may feel like you're getting a break from all the action during the conveyancing process when the negotiations and exchange of contracts are taking place. You'll be asked to pay the deposit for the property at this point. Your solicitor will work with the seller's solicitor to negotiate the terms of the contract and make the required searches to ensure the sale can go on. The details will be finalised, and you and the seller will sign the contracts with the term agreements. At this stage, the agreement to transfer ownership of the property becomes legally binding.
Completion (1-4 weeks)
You should expect to wait a few weeks to move into your new home, even though the contracts are signed. A deadline of four weeks from the exchange of contracts to completion is generally how it'll play out. You'll receive the keys and the title deeds on the date of completion. Also, the rest of the money for the property will be paid to the seller.