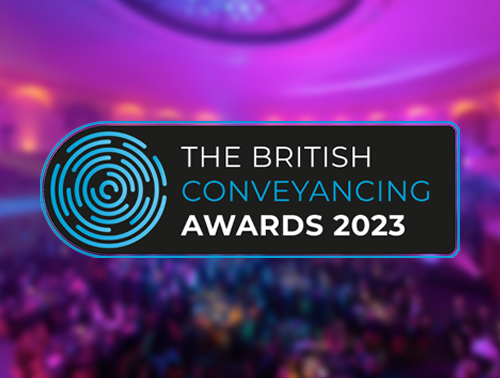 We are delighted to announce that Siobhan O'Connor and Georgie Burkill have been shortlisted at this year's British Conveyancing Awards!
Siobhan Shortlisted for 'One to Watch Conveyancer of the Year'
Siobhan has been part of Howell Jones for over ten years, initially joining us as a secretary. She began her journey to becoming a Property Lawyer 9 years ago when she decided to take her CLC exams. Having had no previous experience in conveyancing, she took the first part of her qualification while working full-time with three young children – learning remotely and working with Howell Jones.
She completed Level 4 three years ago and has recently qualified as a Property Lawyer having completed Level 6 – studying during COVID while working full time. Siobhan has shown utter commitment to personal development and client service. She has already established herself as an excellent lawyer and will continue to develop her skills as a result of her dedication.
Georgie Shortlisted for 'Conveyancing Support Team Member of the Year'
Georgie has been a key part of Howell Jones for 2 years – supporting a busy office and a team of three residential property lawyers. She has an incredibly positive attitude and high levels of commitment to her role. As well as being exceptionally good at her job, Georgie's natural ability to communicate means she delivers exceptional client service.
Georgie's excellent communication, time management and work prioritisation skills mean she is able to skillfully support her team, collaborating with them to relieve the burden of pressure when it is most required. She thinks on her feet, quickly resolving problems as they appear and is committed to personal development.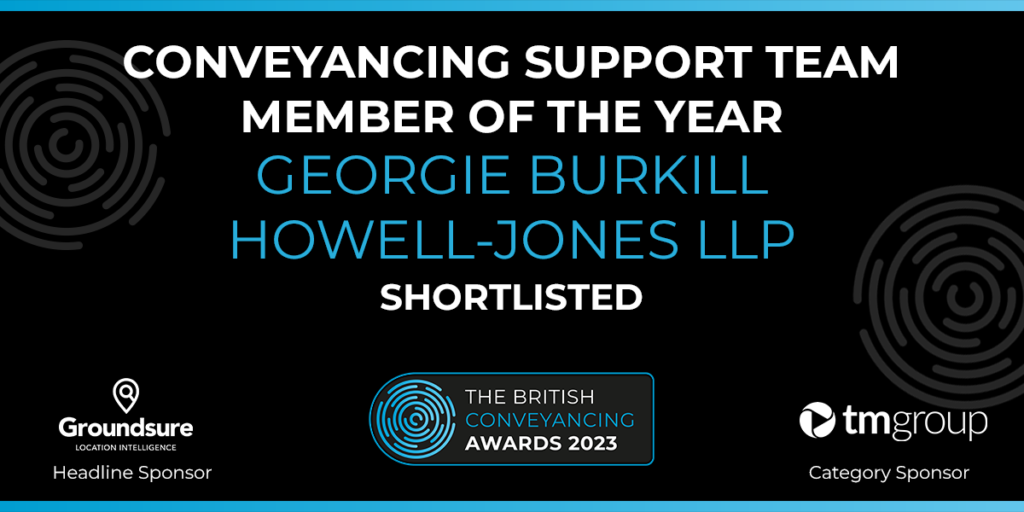 Simon Carter, Managing Partner, commented "We are delighted for Siobhan and Georgie. For some time now it has been the firm's mission to be recognised as a legal advice leader in our region and these nominations acknowledge the exceptional client service and legal advice provided by our Howell Jones. Congratulations to them both. This is a super achievement, and we wish you the very best of luck for the Awards next month." 
The winners will be announced at the awards ceremony taking place on Tuesday, 21st March, at 8 Northumberland Avenue, London.