are you having problems with business contracts – either honouring your side, or making the other party observe theirs?
How we can help.
The current crisis has placed many businesses in difficult contractual situations. Perhaps your business has suffered because of breaches of contract such as late goods delivery, undelivered services or unpaid invoices. Or is your own business finding it difficult to meet obligations? Either way, we can help avoid those disputes escalating out of control.
How we work.
Dispute resolution does not just mean court proceedings. Our seasoned lawyers are experienced court advocates and excel in negotiation, mediation, collaboration and conciliation. They use these alternative methods and strategies to resolve problems that would otherwise cost huge amounts of money in court proceedings as well as stress and anxiety.
It's reassuring to know our lawyers have seen all kinds of contractual problems. Better still, they resolve most disputes, large and small, through favourable settlements. They do this by finding opportunity for compromise and creative ways to resolve matters to the benefit of all parties.
A practical approach.
Get in touch with us to see how we can help you maintain relations and avoid costly litigation by ironing out issues between you and the other party. We can help you re-negotiate terms and find temporary solutions until businesses are back on their feet. We work hard to avoid deadlock and pride getting in the way of solutions.
Our fees are flexible and we offer hourly rates and fixed fees. We have a variety of qualified and experienced lawyers to help you depending on the complexity of your dispute.
Let us help you and your business through these difficult times.
Find a Lawyer
Jo is simply brilliant, just so helpful, supportive and clear on what we need to do.

how we can help you
Strengthen your business with our on-call employment law advice service. Think of us as an extension of your business; on hand to advise you whatever the issue.
A tailored fixed monthly price
We take time to get to know your business and work with you to provide the service you want at an accessible price. The support you receive will be unique to your business – where the law is involved, one size does not fit all.
Unlimited and convenient – assistance when you need it
With offices in London and Surrey support is always there when you need it. Your dedicated employment solicitor is there for you every day for support and advice by 'phone, email or in writing.
Practical and clear advice from a dedicated employment solicitor
We're here to make life easier for you. Your dedicated employment solicitor is on hand to explain complex areas of employment law and regulation to you in simple terms.
A compliant business is a protected business
Working with us means you get more than just ad hoc advice from our employer retainer service. We also provide employment law updates, training and carry out an annual check of your employment policies and procedures. This helps protect you against potential claims from employees and ensures you are up to date with the ever-changing employment laws.
Click here to learn more.
A settlement agreement can be a cheaper and more attractive solution to a potentially long and drawn-out dispute. Asking the employee to sign over his or her rights to an employment claim by agreeing to a settlement agreement can end an employment dispute.
Settlement in this way can give you peace of mind from the fear of defending a potentially expensive claim in the future.
let us help.
Our employment lawyers have extensive experience in drafting settlement agreements for all levels of employee and can advise you on the terms and effect of those agreements.
Where you have your own solicitors in place we can provide advice to your employees as panel solicitors. Examples of our past experience include large scale dismissals via settlement agreements and advising for employees of small companies whose offices are closing.
If your company is restructuring, merging or acquiring another business, planning carefully and taking expert advice will ensure a smooth transition.
redundancy.
In the case of redundancies, you must adopt and follow a fair procedure. Failure to do so can lead to claims in the Employment Tribunal for unfair dismissal and, where appropriate, failure to comply with consultation obligations.
let us help.
Our specialist employment solicitors can guide you through the redundancy process, including:
selecting the redundancy pool
identifying and applying redundancy criteria
reviewing alternative employment opportunities
fulfilling both individual and collective redundancy consultation obligations
advising on both statutory and enhanced redundancy payments
dealing with challenges by employees against their selection for redundancy and any unfair dismissal claims
drafting settlement agreements to record terms of settlement
business reorganisation.
Where a business merger or a restructure is required, we can guide you through the process and provide you with clear employment advice in line with your business objectives. We will help you protect your business by ensuring compliance with the complex legal requirements.
We often work closely with our colleagues in our Business Services Team to provide a seamless and comprehensive service that meets all your objectives.
Don't fall foul of the complex laws involved in terminating someone's employment. Getting it wrong could mean you face a claim from your employee and be ordered to pay considerable compensation.
disciplinary and grievances.
When faced with disciplining staff, it's important you adopt fair procedures and undertake a thorough investigation before issuing warnings or dismissing employees, regardless of the situation.
When an employee raises a grievance, you must carefully consider the circumstances and undertake a thorough investigation. Mistakes in dealing with grievance procedures can lead to disputes. We can help you reduce the risk of a dispute by advising you on how to deal with grievances fairly.
let us help.
Our specialist employment lawyers can guide you through the grievance and disciplinary processes. They can also draft exit packages and settlement agreements on your behalf if necessary.
employment tribunal representation.
We have considerable experience in successfully defending a wide range of employment claims including:
 unfair dismissal
 constructive dismissal
 breach of contract
 discrimination
 unlawful deduction of wages
 wrongful dismissal
Many employers find the prospect of dealing with an employment tribunal claim to be daunting, involving us at an early stage can help make the process easier.
Due to the potential for spiralling costs in the employment tribunal we offer fixed fees for certain claims. Visit our pricing page.
contracts.
Use our specialist employment solicitors for a range of employment contracts and documents including:
Contracts of employment and service agreements
Agreements for atypical workers (including casual employees, fixed term employees, home workers and shift workers)
Consultancy agreements
Secondment agreements
policies and procedures.
Clear and well-managed processes can make the difference between a fair and an unfair dismissal. They can also significantly reduce the risk of claims arising from discriminatory conduct between colleagues and within management. Clearly defined policies give managers greater confidence in dealing with workplace disputes such as disciplinary and grievance matters. They also make clear what conduct is and is not be acceptable.
There are a wide range of employment policies available, including:
Disciplinary and grievance
Equal opportunities
Whistleblowing
Internet and email use
Flexible working
Health and safety
Anti-harassment, victimisation and bullying
Data protection
Sickness absence
Home-working
Social media
Every business is different – our specialist employment solicitors can help you with the appropriate policies for your organisation.
Keep your employment practices fighting fit with an annual health check.
For a fixed fee, each annual health check involves:
A complete audit of all your businesses' existing documentation
A report on the strengths and weaknesses of the documentation
Recommendations for changes to existing documents
You can then decide which changes to implement; we provide with a no obligation estimate for any recommended work.
There's no doubt about it – a discrimination claim can damage your organisation's reputation. Worryingly, the awards given to claimants are currently uncapped – which could mean a significant financial hit to your business.
You might be surprised to hear there is no minimum length of service required to bring a discrimination claim. In fact, discrimination claims have succeeded in cases where discrimination occurred during the recruitment process and where the claimant was not even employed by the business.
Employers must put equal opportunities policies in place and ensure they are properly implemented.
let us help.
Our specialist employment solicitors can advise on all areas of discrimination, including on the grounds of:
Sex
Race
Disability
Sexual orientation
Religion or belief
Age
Gender reassignment
Marriage and civil partnership
Pregnancy and maternity
We can also provide you with support to facilitate the drafting, monitoring and enforcement of these policies.
Our specialist employment solicitors deal with discrimination, equal pay and harassment claims. We regularly represent clients at the Employment Tribunal and can advise on and facilitate settlements where appropriate.
Not only does sickness absence cost employers millions of pounds each year through sick pay and the cost of temporary replacement staff, it can also cause severe disruption to your business.
In cases of repeated short-term absence, an investigation should be carried out to check whether there is any underlying condition which causes the absence.
In cases of long-term sickness absence, employers are unable to permanently replace or dismiss an absent employee without a thorough ill-health management process. A failure to do so can lead to an expensive unfair dismissal or disability discrimination claim.
let us help.
Our specialist employment lawyers can advise you about absence management in cases of both long and short-term absenteeism. This can include advice and guidance on the correct process, gaining appropriate medical advice on the employee's condition and advising on the implementation of suggested reasonable adjustments. We can also help you manage situations where the sickness absence is not genuine, or where the employee's return to work is unlikely.
It can be difficult to keep up with the ever-changing rules relating to family-friendly employment rights. Getting it wrong could mean a claim of sex discrimination or unfair/constructive dismissal.
Family-friendly rights include:
Adoption leave and pay
Emergency leave for dependants
Flexible working
Maternity leave and pay
Parental leave
Paternity leave and pay
Shared parental leave
let us help.
Our specialist employment solicitors can help you with all aspects of family friendly rights at work, including:
Helping you understand your obligations to avoid unnecessary claims
Helping you achieve the right outcome in the instance of a grievance or tribunal claim
Drafting policies and procedures for your business to give you and your managers confidence to deal with these rights
Training your managers to help them understand how these complex rules work
We can help you protect your company's confidential and trade secrets. As part of this, your company's employment contracts must contain suitable confidentiality clauses and restrictive covenants.
We can draft bespoke confidentiality provisions and restrictive covenants into your organisation's contracts to cover:
poaching of employees
non-compete
non-solicitation of clients and non-dealing of clients or customers
A restrictive covenant imposes restrictions on what an employee can do during and after leaving employment and can include:
restrictions on location for future employment
a period of time for which the covenant will apply
restrictions on the type of work and activities that the employee can do
what can you expect.
Very often the court will decide that restrictive covenants do not apply.
A contractual term restricting an employee's activities after termination is void (not enforceable) for being in restraint of trade and contrary to public policy, unless the employer can show that:
it has a legitimate proprietary interest that is appropriate to protect; and
the protection sought is no more than is reasonable having regard to the interests of the parties and the public interest
If there is a legitimate interest to protect, you should limit your restrictions to specifically protect that interest. This means limiting the covenant to specific activities, time periods and geographical areas. Not doing this may result in the covenant being treated as too broad and therefore potentially void.
We can advise you on how best to protect your business by restricting former employees with restrictive covenants that should apply.
We can also advise on how to deal with suspected breaches of post-termination restrictions. Where possible we can obtain High Court injunctions to enforce restrictive covenants and pursue associated damages claims.
Whether or not you have an HR team, we can support you with your employment law requirements.
In-house HR team? Let us support you with ad hoc or day-to-day advice and support.
No in–house support? Use our flexible range of services for ad hoc advice or choose a retainer service that operates in the same way as an in-house resource.
let us help.
Our specialist employment solicitors can work with you on specific projects on an agreed hourly rate, fixed fee or day rate basis. Our HR support covers advice, support and attendance on a wide range of employment related issues such as:
 Recruitment and selection
 Reward package design
 Appraisal design
 Organisational re-structure
 Redundancies
 Settlement agreements
 Tribunal representation
 Attendance at investigations, disciplinaries or grievances
We can also provide in-house training on a wide range of employment-related topics and provide regular updates to make sure you stay on top of the ever-changing rules and regulations.
Our Lawyers.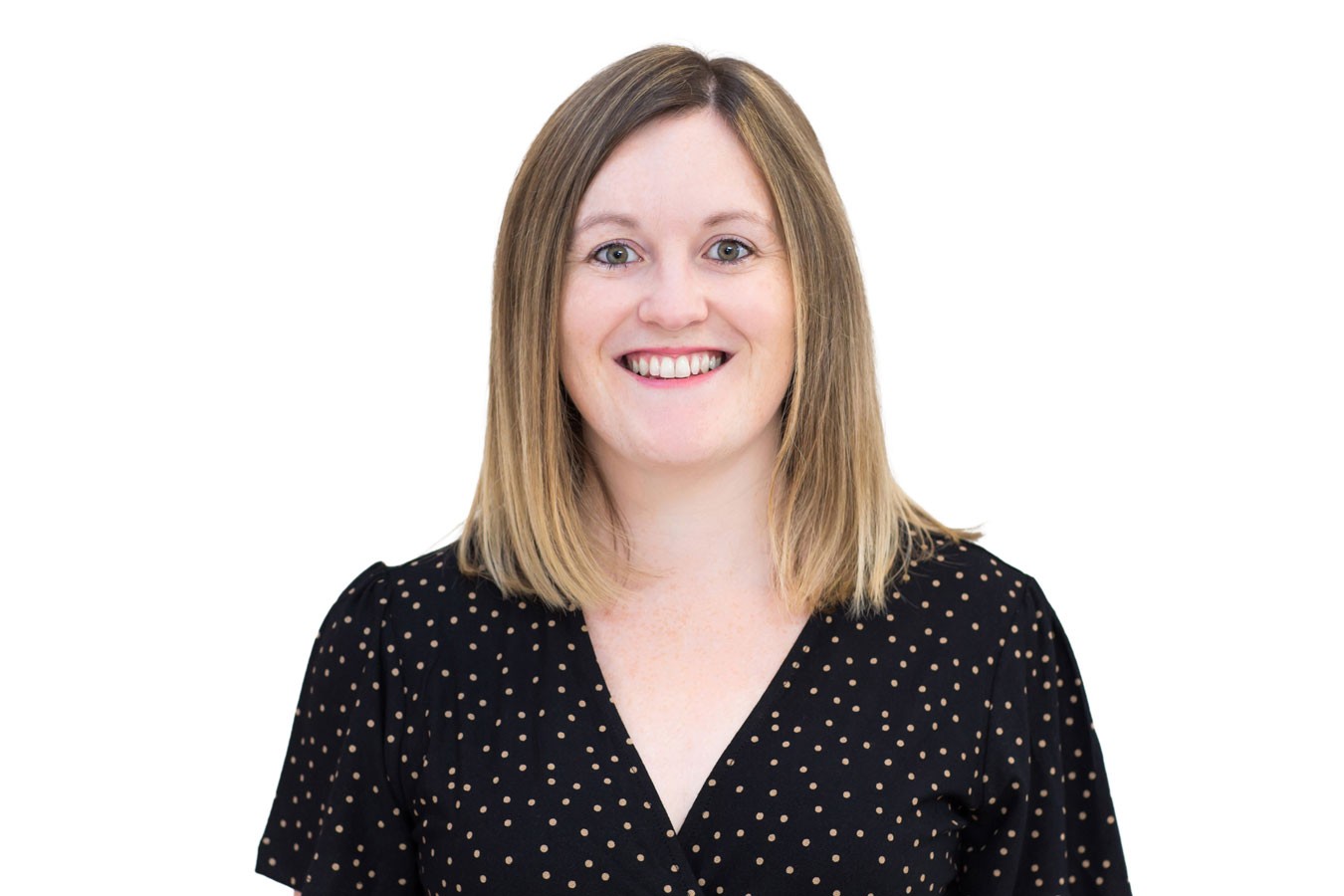 Chloe Baxter
Partner
Employment Rights
Employment and Staff Issues
Settlement Agreements
James Watson
Trainee Solicitor
Employment Rights
Employment and Staff Issues
Company, commercial and business law
we focus on you.
Please complete the form, or alternatively:
f: 03330 066 088