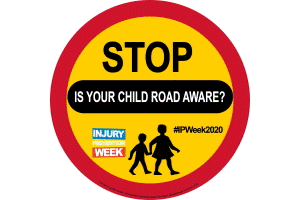 We are longstanding members of APIL (Association of Personal Injury Lawyers) and are working with APIL in their efforts to prevent needless injuries in their campaign again this year.
APIL are a non-profit organisation which gives a voice to injured people.
Pedestrian safety is the focus of APIL's Injury Prevention Week this year running from 17 to 21 August.
APIL has consistently campaigned for the safety of vulnerable road users and this year pedestrians and children are the focus of the Injury Prevention Week
How many of you have crossed a road whilst using your mobile phone?
Did you know that the number of pedestrian deaths has hardly changed in the last 10 years? However, a little over 70% of drivers say they have witnessed pedestrians distracted on their phones instead of watching the road.
APIL are keen to reduce those numbers and their campaign helps to educate and prevent injury and death.
It's not all about how pedestrians can do better to stay safe. Drivers need to do better as well. Simply spending more time checking before pulling out or reversing, especially if they do not have a reverse camera or alarm system to warn of smaller objects or even children, may make all the difference. Drivers must remember that the elderly may take longer to cross the road so they should keep your speed down.
Share what you know with your children
Does your child know that cars have white lights when they are reversing? It's obvious to a driver but may not be to a child or someone who does not drive. Anything road users can do to prevent injuries can make a significant difference and may even save lives.
During the week, APIL will be sharing videos and asking questions, there will even be a quiz asking parents to find out if their children are road aware as they prepare for the new school year.
Once again we would like to thank APIL for raising awareness and support their campaign 100%.
If you have had an accident, how can we help?
Our Personal Injury team are experienced in personal injury claims, including road traffic accidents. If you or a member of your family has been injured as a result of an accident then please contact us today for a telephone conversation or a free, preliminary meeting.