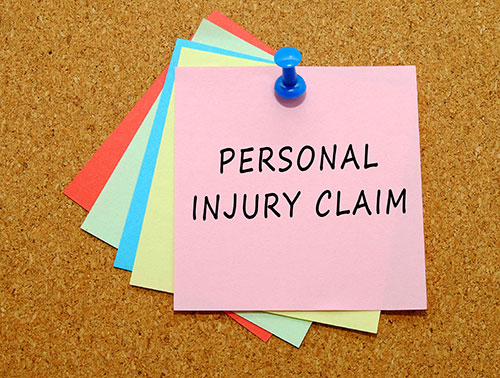 In this series of blogs, we answer your questions about bringing a personal injury claim.
What is a personal injury claim?
Personal injury is defined as either a physical injury, disease or illness or a psychological injury or condition caused or made worse by someone else's negligence or breach of duty.
What sort of personal injuries can I claim for?
Road traffic accidents including drivers, passengers, pedestrians, motorcyclists and cyclists
Accidents at work including slips, trips, falls from height, manual handling
Industrial disease such as mesothelioma, hearing loss or respiratory disease
Medical or clinical negligence
Serious injury such as traumatic brain injury or spinal injury
Injuries causing death
How do I make a personal injury claim?
Speak to us a soon as possible for a free initial consultation
We submit a claim to the insurers of the party to blame
If liability is admitted, we prepare a Schedule of all your past and future losses and expenses and instruct a medical expert to prepare a report
If liability is denied, we advise whether Court proceedings should be issued
We seek the best possible outcome for you
What is a No Win, No Fee injury claim?
If someone else is to blame for causing you injury then we will take the financial risk away from you in bringing a claim. We will not charge you a fee if you are unsuccessful and we arrange insurance to cover the cost of any legal expenses that may be incurred where appropriate.
In the next instalment of our Personal Injury and Clinical Negligence blog, we answer your questions about bringing a claim following a road traffic accident.
If you need any help or advice then please contact our experienced and knowledgeable personal injury lawyers Domini David and Julian Monk.