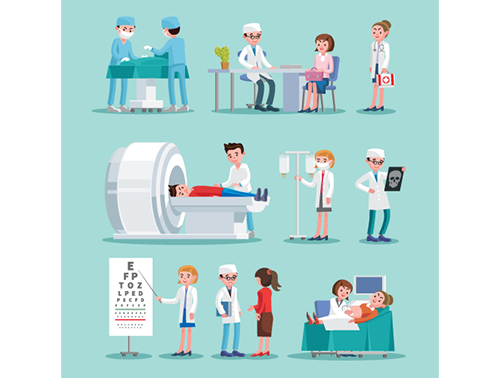 Many personal injury claims have been on hold for the last 3 months due to government restrictions during lockdown preventing face to face examinations taking place. However, as these restrictions start to be lifted from the 4 July 2020 then we understand that many independent medical experts and medical agencies will be offering appointments, subject to a number of likely conditions being put in place. Domini David, solicitor in the Personal Injury and Clinical Negligence team explains.
Who can attend – Only the claimant can attend the appointment unless prior written agreement has been agreed in advance to enable the clinic to request permission for a relative or chaperone to attend.
Inside the Clinic – You will be required to adhere to Physical Distancing Rules in place at the clinic.
Questionnaires – You are likely to be asked to complete a screening questionnaire at least 24-48 hours prior to the appointment. The consultation will not be able to proceed without a completed questionnaire in advance.
At the consultation – The Doctor will be wearing appropriate Personal Protection Equipment (PPE) usually consisting of a mask and gloves. It is likely that you will be asked to wear a face mask and gloves to the clinic and during your consultation, unless the doctor directs otherwise.
Safety – Sanitiser is likely to be available to visitors entering and leaving the building. Further it is likely that equipment and furniture will be cleaned with antiseptic wipes between consultations.
In the event that a face to face consultation is not possible then many medical experts are able to offer an appointment by way of a video call.
How can we help?
Our Personal Injury team lawyers are experienced in personal injury and medical negligence claims. If you or a member of your family has been injured as a result of an accident or clinical negligence, contact us today for a telephone conversation or a free, preliminary meeting.