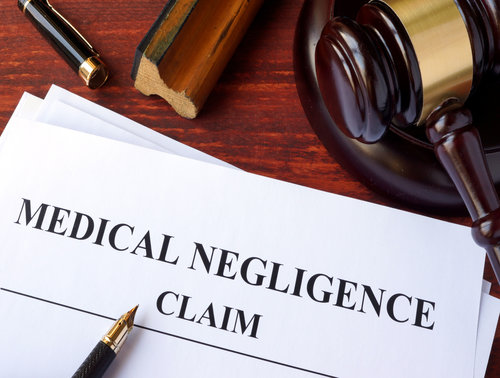 In Part 6 of this series of blogs, we answer your questions about bringing a clinical or medical negligence claim.
What do I need to prove a medical negligence claim?
To make a claim for medical or clinical negligence you need to prove that the treatment you received was substandard and caused you an injury or made an existing condition worse.
What do I need to prove?
You need to prove that the Doctor or Medical professional failed to treat you in the way reasonably expected i.e. that they were at fault; and
You need to prove that the clinical or medical negligence caused the injury or exacerbation of an existing condition.
What types of medical negligence can I claim for?
These include but are not limited to the following: –
Surgical error – an error during surgery or another type of medical procedure which causes injury or illness
Misdiagnosis – receiving an incorrect diagnosis of an illness or condition allowing it to develop and worsen
Delayed diagnosis – failing to diagnose an injury or illness in a timely way causing it to worsen and/or cause you to suffer from a longer period of pain and suffering
Consent – receiving treatment for which you have not provided your consent
Can I make a claim for medical negligence after 3 years?
You usually have three years to bring a claim from the point you realise you have been injured or your condition has worsened, this is often referred to as the "date of knowledge " .
For medical negligence claims on behalf of children, they can be made at any point up to the age of 18 – after which the three-year rule applies.
There's no time limit to make a claim for people who lack the mental capacity. A 'litigation friend' – usually a family member or carer – will represent them.
How much compensation will I get?
The amount of compensation you may receive will vary depending on the extent and the type of injury or illness, and the negligent treatment received.
You will be entitled to compensation for both the physical and emotional pain caused, and the impact on your quality of life, ability to work etc.
Compensation for the following items is often recoverable too: –
Medication and treatment
Therapy
Care
Transport and/or parking expenses
Adaptations to accommodation
Loss of earnings
Specialist equipment
What is a No Win, No Fee injury claim?
If someone else is to blame for causing you injury, then we will take the financial risk away from you in bringing a claim. We will not charge you a fee if you are unsuccessful and we arrange insurance to cover the cost of any legal expenses that may be incurred where appropriate.
In Part 7 we will answer your questions about bringing a claim as a result of injury caused by faulty or dangerous goods.
If you need any help or advice then please get in contact with one of our experienced personal injury and clinical negligence lawyers for a free telephone conversation or a free preliminary meeting.