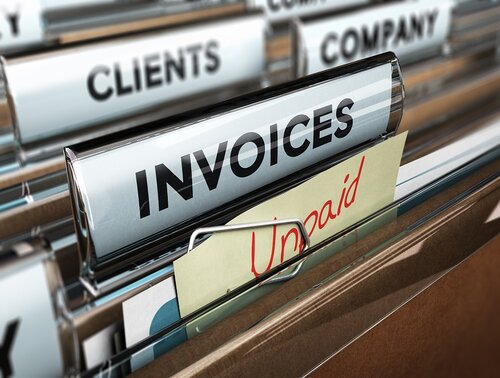 Unpaid invoices are a challenge for any business, but in the wake of the coronavirus pandemic, when debts due are not paid either on time or at all, this could be crippling for businesses of any size.
The Forum of Private Business indicates that 1 in 4 businesses fall into insolvency as a result of late payment of invoices and whilst the Corporate Insolvency and Governance Act 2020 ("CIGA") has taken steps to restrict insolvency action against businesses in light of the pandemic, this is merely a temporary measure and unless businesses can keep their income steady, whilst ensuring overheads such as suppliers, staff and rent are paid on time, legal or insolvency action is inevitable.
It should also be noted that the provisions under CIGA do not apply to sole traders and contractors. Invoices that are due to these types of businesses are direct income and if these are unpaid, then this could ultimately lead to personal insolvency action being taken now.
This post therefore looks at five ways you can have effective credit control to ensure that the money keeps flowing into your business.
1. Clear payment terms
Make sure your clients know, from the start, the scope of work you are undertaking, how much it will cost them, when an invoice will be raised and, most importantly, the payment terms of that invoice. It would make it easier for your business if this was set up as a standard process across all your clients so you can then have a template drafted which forms part of your terms of business. Making sure that everything is clear from the outset will minimise the risk of disputes and delayed payments.
2. Invoice on time
The quicker you invoice, the quicker you will get paid. Make sure your process is clear as to when the invoice will be raised and that it matches the terms that were sent to your client from the outset and then ensure that whoever in your organisation is responsible for billing (either in general or for that particular client) invoices at the relevant time. This will not only ensure you get paid quicker but also provides certainty to the client as to when they can expect to receive an invoice from you.
3. Schedule reminders
Ensure you schedule a reminder, once the invoice has been sent, to follow up with the client if payment has not been received. If they have not paid, contact your client to chase payment so that they are clear that you take payment terms seriously.
4. Establish a process for late payments
Even if you have done all of the above, you may still encounter clients that simply have not paid. Your business should have a clear process of dealing with late payments such as starting with a phone call to establish why there has been a delay in payment which is then followed up with written communication should payment still be outstanding. Included in your process should be instructing debt recovery solicitors and charging costs and interest. Whilst the service of a debt recovery lawyer may not always be needed, if your client is aware that your process would ultimately lead to that, with the addition of interest and costs, then this will not only show your client that you have a robust process in dealing with unpaid invoices but usually gives most clients the push needed to pay on time.
5. Getting legal advice
Dependent on your own processes, you may need assistance from an expert in the form of a debt recovery solicitor to aid in recovering the sums due to you. The debt recovery lawyers at Howell Jones can help. We will send out a letter before action on your behalf which in most cases is enough to prompt payment as they know you mean business. We can also assist should you require any advice in recovering sums prior to contacting your client and can certainly assist in any legal action you wish to take.