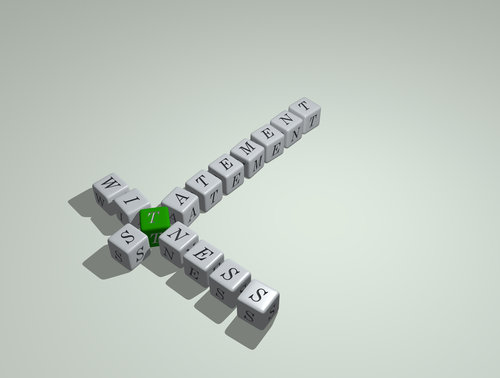 What are the new rules?
From the 6 April 2020 Practice Direction 22 was amended to the effect that all documents currently required to be signed with a statement of truth must say as follows : –
"I believe that the facts stated in this witness statement/particulars of claim/defence are true. I understand that proceedings for contempt of court may be brought against anyone who makes, or causes to be made, a false statement in a document verified by a statement of truth without an honest belief in its truth."
What are the consequences of making a false statement?
It is really important that the witness/person signing the statement understands the significance and the meaning of the statement of truth before they sign and date a document, as the consequences of making an untrue statement knowing it is untrue or made recklessly, even in civil proceedings, may result in committal to prison.
In the recent case of Centek Holdings Ltd & Anor v Giles 2020 the Defendant was found to have committed multiple contempts of court and was sentenced to 14 months in prison. The maximum sentence is 24 months but this was reduced by the Judge on the basis that the Defendant admitted breaching all the Orders that had been made (although only at a late stage) and showed remorse for his actions.
What if the statement is given in a language other than English or Welsh?
Further Practice Direction 23 amended to take force on 6 April 2020, makes a number of changes to the content of witness statements taken in languages other than English and Welsh, when the statement should be : –
• Drafted in the witness's own language
• Translated, with the original witness statement signed by the translator and filed with the court, along with certification from the translator that it is accurate
• State how the statement has been taken, i.e. by telephone, face to face and or through an interpreter
• State the date of the translation
Importance of statements of truth
Anyone making a statement or other document that requires verification by a statement of truth should be advised carefully about this. With fundamental dishonesty issues becoming more prevalent, this is even more important particularly when the courts seem likely to make statements of truth more seriously than ever before.