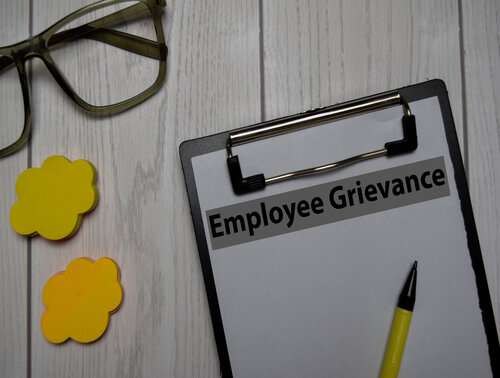 Have my rights in disciplinary and grievance procedures changed due to coronavirus?
Although the way in which many workplaces are operating continues to be affected by the coronavirus pandemic, employees continue to have the same employment law rights in respect of grievance and disciplinary procedures.
I am on furlough, do I lose my employment rights for grievance and disciplinary procedures?
No, even if you have been furloughed by your employer, you may still raise a grievance and take part in a disciplinary or grievance hearing or investigation.
My employer normally deals with grievance and disciplinary matters in person, how will the coronavirus pandemic impact on this approach?
Grievance and disciplinary investigations and meetings can be carried out remotely via video meetings as long as your employer is following a fair and reasonable process.
Your employer will need to consider whether any party has a disability or other accessibility issues which may affect their ability to participate in the process remotely. They will also need to ensure that all parties have access to the technology required for a video meeting to take place. If you have any concerns about this, you should raise this with your employer when a video meeting is offered.
During a video meeting, all parties will need to be able to access the evidence and your employer will also need to consider whether they can access the evidence fairly via a video meeting.
Can video meetings be recorded?
Video meetings can be recorded but all parties must agree to this in advance.
Can my employer depart from the requirement for grievance and disciplinary procedures to be fair and reasonable due to the coronavirus pandemic?
No, your employer must ensure that the procedures are fair and reasonable although they will also need to consider public health and social distancing guidelines when investigating and conducting meetings.  Even if these guidelines cause difficulties, your employer must still ensure that grievance and disciplinary procedures continue, without undue delay. If the coronavirus pandemic means they cannot proceed in a safe, fair and reasonable manner then your employer will have to consider whether it is fair to suspend the proceedings until a later date.
When considering whether to suspend proceedings, your employer will need to consider the individual circumstances and whether it is appropriate to delay or whether the matter needs to be dealt with urgently.
If the proceedings are suspended, employees should ensure they are aware of the time limits for starting a claim in an employment tribunal.
If you require any advice in respect of disciplinary or grievance procedures, please contact our Employment Law team today.