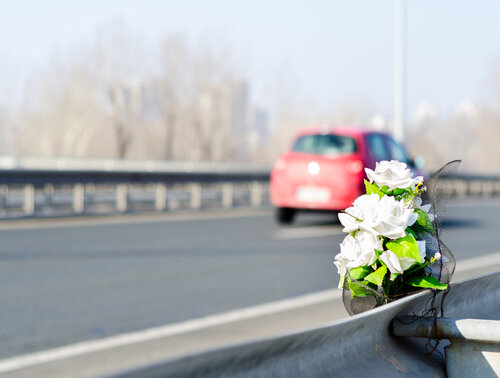 In Part 11 of this series of blogs, we answer your questions about making a claim following a fatal accident. This may have been caused by an accident at work, or a road traffic accident or as a result of medical negligence.
Losing a loved one in a fatal accident is one of the most traumatic experiences anyone can go through. We understand the difficulties you and your family may face when considering making a claim and understand the financial strain that may occur following the death of a family member.
Our team of specialist personal injury lawyers have many years of experience of dealing with these claims and can help guide you through the process and ensure that you recover maximum compensation.
Who can make a fatal accident claim?
If you are a dependent of the deceased, for example, a spouse or partner, blood child, parent and the accident was a result of someone else's fault, you may be able to make a claim for fatal accident compensation.
What are the time limits for making a fatal accident claim?
You have three years to make a fatal injury claim in the UK. The time limit usually starts from the date of the injury or accident. In some cases, the time limit can start from when you knew that the injuries from the accident caused the death of your loved one.
What can you claim?
Losing a loved one in a fatal accident can have a devastating effect on your family and may affect your finances. We can advise on how much compensation you may be entitled to depending on a number of factors including:
The pain or suffering your loved one may have experienced
Funeral expenses
Medical expenses
Loss of earnings and /or pensions.
Loss of dependency
How can you fund a fatal accident claim?
If someone else is to blame for causing the fatal injury then we will take the financial risk away from you in bringing a claim and may be able to act for you on a No Win No Fee Basis. We will not charge you a fee if you are unsuccessful and we arrange insurance to cover the cost of any legal expenses that may be incurred where appropriate.
If you need any help or advice then please get in contact with one of our experienced personal injury solicitors for a free telephone conversation or a free preliminary meeting.