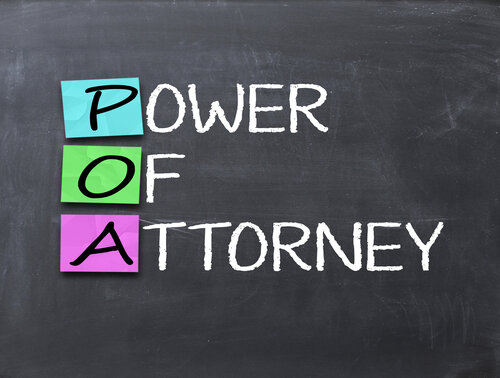 The coronavirus outbreak has highlighted the importance of having in place Lasting Powers of Attorney (LPAs).
What is an LPA?
An LPA is a legal document which enables you to appoint individuals (known as "attorneys") to make decisions on your behalf.
What are the two different types of LPA?
LPA for Financial Decisions
This LPA can be used by your attorneys to make decisions regarding buying and selling your property. It can also be used to manage your bank account and savings.
It is important to note that, whilst you have mental capacity, your attorneys can only use this LPA if you have given them your consent. If you ever lose capacity, your attorneys will be able to take over control over your financial affairs.
Having this type of LPA in place does not prevent you from making your own financial decisions whilst you still have capacity. However, it does allow your attorneys to assist you when required.
If you do not have an LPA for Financial Decisions and were to lose capacity, your family would have to make an application to the Court of Protection for a Deputyship Order to obtain authority to deal with your financial affairs. This can take several months to put in place and result in a significant period where nobody is able to manage your finances.
LPA for Health and Care Decisions
Under this LPA your attorneys can make decisions about your health and your care, where you live and who looks after you. You can also give your attorneys the authority to make decisions about life sustaining treatment on your behalf.
Please note that this type of LPA can only be used if you have lost the capacity to make decisions for yourself.
Why is it so important to put your LPAs in place now?
As mentioned above, LPAs can be used by your attorneys to assist you with your financial affairs. If you are having to self-isolate as a result of the Coronavirus, having an LPA is particularly useful, as it can be used by your attorneys to carry out tasks such as your shopping and your banking.
LPAs must be registered with the Office of the Public Guardian (OPG) before they can be used by your attorneys. Due to delays resulting from the Coronavirus, the OPG are currently taking around 12 weeks to register LPAs – sometimes longer. Therefore, it is important to put LPAs in place now so that they are ready to be used by your attorneys as soon as they are needed.
Our solicitors are experienced in assisting clients with the drafting and registration of LPAs.
We remain open for business and would happy to assist you with LPAs. We are currently conducting appointments by video call and at our offices (at a safe social distance). If you have any questions or would like to book an appointment, please contact us today.