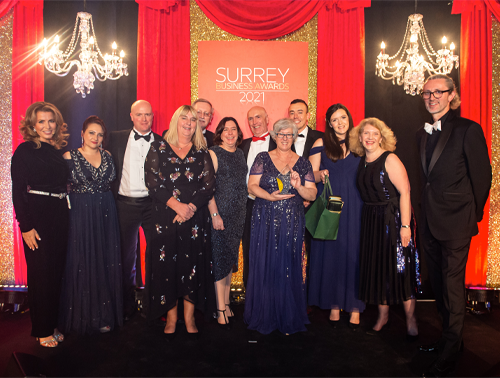 Taking control of what happens in the event of your death or incapacity is a difficult thing to consider and can be even harder to discuss with your loved ones. Whatever service you require, our team of Surrey lawyers will assist you throughout the entire process.
Our Addlestone Wills & Probate team
Howell Jones have six offices that cover Surrey and London, with our Walton-on-Thames branch providing many legal services to the Addlestone area. The office is located on the High Street, with free parking and disabled access available.
We have a dedicated wills & probate team that will provide you with a sympathetic and professional service. Our lawyers have years of industry experience and can guarantee you the best advice and management across a range of services.
The services we provide
Will preparation and review. Everyone needs a will, and ensuring you have one drafted now will give you peace of mind for what happens after your death. Our expert lawyers can draft your will with your specific circumstances in mind, giving you the control to look after those closest to you.
Trust creation and administration. If you are unsure whether a trust will benefit you, our lawyers can advise. This may be when we are preparing a will or at another stage. We can set up a trust or help with the administration of an existing one.
What to do when someone dies. The period following the death of a loved one is a difficult one, so let us help by managing the numerous legal and practical matters that come with it.
Lasting powers of attorney and deputyships. A power of attorney is a document that gives someone the legal authority to look after your affairs and make decisions for you when you can no longer do so yourself. Our experienced solicitors can help guide you through this complex process and advise which of the options is best for you.
Will disputes or challenges. In the case of unreasonable exclusion or disputes over a will or estate, we can advise you where you stand so that you can make informed decisions moving forward.
You can find the full breakdown of our costs here. The prices set out, in most cases, will be the amount that you pay. However, under more complicated circumstances, a different price may need to be agreed upon.
Introducing Libia Roldan-McRobb
Libia joined the Wills & Probate team in Walton-on-Thames in March 2022. She has four and a half years experience in private client law and specialises in will writing, Lasting Powers of Attorney and the administration of estates including probate
Libia lives locally and recently qualified as a Chartered Legal Executive. Libia is a member of the Society of Trusts and Estates Practitioners (STEP) and the Association of Taxation Technicians (ATT).
"I am delighted to join the Wills and Probate team at HJ and I look forward to assisting in the Addlestone area"
Our wills and probate team in Surrey are here to guide you through the legal process following someone's death. Contact us today for more information.