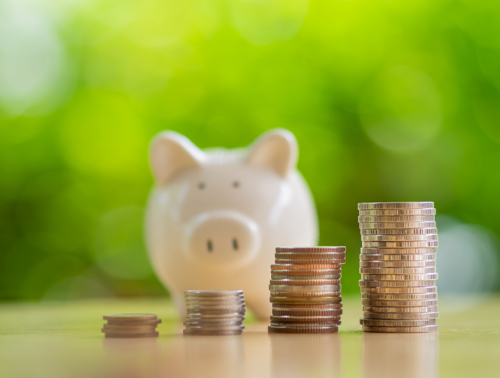 Talking to loved ones about what you would like to happen after you pass away may seem morbid or unnecessary. However, talking about financial and practical matters can help put your mind at ease and make things much easier for those closest to you when the inevitable comes. Talk Money Week runs from 8-12th November 2021, is designed to make talking about your wishes for the future easier for everyone.
We have looked at how to talk to friends and family about your wishes for the future. In particular, we have covered: what should happen to your property after you pass away, providing for those closest to you, and choosing who should look after your financial affairs if you lose the capacity to do so yourself.
Starting discussions
Starting a discussion on a serious topic can be awkward, uncomfortable and distressing. It is best to introduce the subject with a starting point. It may be that your circumstances have changed, if you have remarried, had children or grandchildren, or moved home. Changes in circumstances can be used as an opportunity to raise such matters with your loved ones as it will seem more natural. If you have not yet made a will or Power of Attorney, you can use it as a way to start the conversation with those closest to you.
Talking about your will
You may think your estate is straightforward or perhaps you think it is obvious how your estate should be distributed. Disputes over wills are common and the best way to reduce the chances of a will dispute is to put a will in place that clearly sets out your wishes. It is really important to discuss what should happen to your money and property after you pass away with those closest to you. This not only puts them in the picture, it also gives you peace of mind that you have made your wishes clear to your loved ones.
Losing a loved one is devastating and with raw emotions, many families end up in nasty arguments over that loved one's property. Discussing your will and your wishes with your family is the best way to ensure the distribution of your assets is straightforward. You should explain your reasons behind your wishes for your property to be distributed as you have chosen to help your loved ones understand your wishes. Try not to worry about people who might feel hurt by what you have chosen to do and do not let anyone unduly influence you. Discussing your will with your family may even help you decide how to distribute your assets before you make or update a will. These discussions can also help you decide what is best for your family in a way you never previously considered.
Choosing your Attorneys and Executors
Selecting who should be responsible for your affairs after you have lost capacity or passed away is a really important decision that should be considered carefully.
Attorneys
A Lasting Power of Attorney (LPA) is a legal document which allows you to appoint someone (usually a family member or close friend) to manage your affairs in the event you lose the capacity to do so yourself. There are two types of Lasting Power of Attorney available. The first is a Property and Financial Affairs LPA and the second is a Health and Personal Welfare LPA.
The Property and Financial Affairs LPA allows Attorneys to manage payments from your bank accounts and action any maintenance or sale of your property.
The Health and Personal Welfare LPA allows Attorneys to make important decisions about your health and welfare, such as whether you should have an operation and what care you might need.
The person or people  you choose should be those you trust and you should discuss the role with them in advance and ensure they are able and willing to act for you.
Executors
An executor is the person who deals with the administration your estate after you have passed away. There are many legal responsibilities associated with being an executor including valuing your estate, paying any inheritance tax, applying for probate, sorting through your finances after you have passed away and distributing your assets to beneficiaries.
This role can be quite involved and time-consuming, so it is important that you discuss it with the person you would like to act as your executor. You have the option of selecting more than one executor, you can select replacement executors and you could even appoint a professional such as a solicitor to deal with the complicated parts of estate administration.
Summary
Make the most of Talk Money Week and see if you are able to discuss future plans with your loved ones.
If you would like any further information or would like to instruct us to assist you in making a LPA or creating or amending a Will, please do not hesitate to contact us and our friendly, knowledgeable team will be more than happy to help.