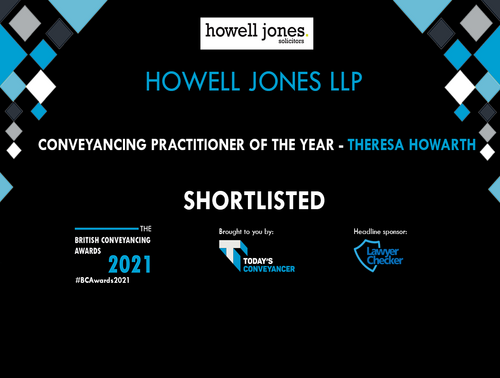 We are honoured to have been shortlisted at the British Conveyancing Awards 2021.
Theresa Howarth, Chartered Legal Executive, in the Residential Property Team has been shortlisted for the Conveyancing Practitioner of the Year Award.
Simon Carter, Managing Partner, commented "We are delighted to have been shortlisted for this award. For some time now it has been the firm's mission to be recognised as legal advice leaders in our region and these nominations acknowledge the exceptional client service and legal advice provided by Theresa."
Everyone at Howell Jones congratulates Theresa, and can think of no better form of recognition for her hard work and achievements in her career.
We wish Theresa all the best at the awards!