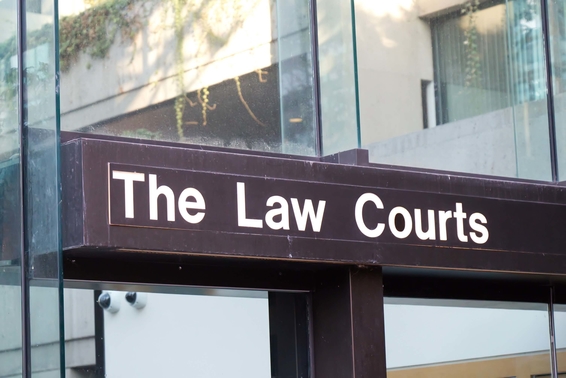 The coronavirus and Covid-19 pandemic has caused major disruption to all aspects of day to day life. Countless industries and institutions have been affected, including vital services, such as the justice system. Services that would usually be carried out on a face to face basis are no longer able to take place, as social isolation and social distancing measures have been implemented to minimise and slow the spread of the virus. So, we are having to adapt to the current climate and find news around things. Family court hearings, for example, now take place on a remote basis. Let's take a moment to look at how this works.
Will my family court hearing be held remotely or in-person?
While regulations are changing pretty regularly, for the time being, the majority family court hearings are being carried out on a remote basis, through the phone, via video link or by email. There are, however, some exceptions where (in the interests of justice and in order to guarantee fairness) a court based hearing may be deemed necessary.
A judge, magistrates and panel will decide whether a court-based hearing is essential for your case. They will bear in mind issues that a court based hearing may present to individuals taking part in the hearing, as well as whether audio or video testimony could be suitable for the matters at stake instead.
What if my case is urgent?
Remote hearings can be organised and conducted swiftly. So, even if your case is urgent, a remote hearing could prove ideal for your needs.
In instances where a remote hearing isn't deemed appropriate and where a face to face court case is deemed necessary, the hearing will be conducted in line with social distancing guidelines.
How is a remote hearing arranged? 
If you have a solicitor, they can arrange a remote hearing for you.
If both parties haven't yet instructed a solicitor, the court can arrange a remote hearing on your behalf.
If you have a lawyer, the lawyer will be responsible for arranging the remote hearing.
If you do not have a legal representation, but the respondent does, it will be up to the respondent's solicitor to arrange the remote hearing.
If court buildings are closed, a member of staff or a judge who is working remotely will arrange the remote hearing.
What technology may be used in a remote hearing? 
There are a number of communication methods that can be used to conduct a remote hearing. The tools that are chosen will depend on the requirements of your individual hearing. Some common technology that is used includes:
        Emails between the parties involved in the hearing
        Telephone conferencing technology
        Court video-link systems
        Skype for Business
        Any other method of communication deemed to be appropriate for remote hearings
Remote hearings and confidentiality
Of course, remote hearings must be confidential in the same way that court hearings remain confidential. All hearings must be attended in private. Bear in mind that it is an offence to make an unauthorised recording of a remote family court hearing. This falls under the Coronavirus Act 2020.